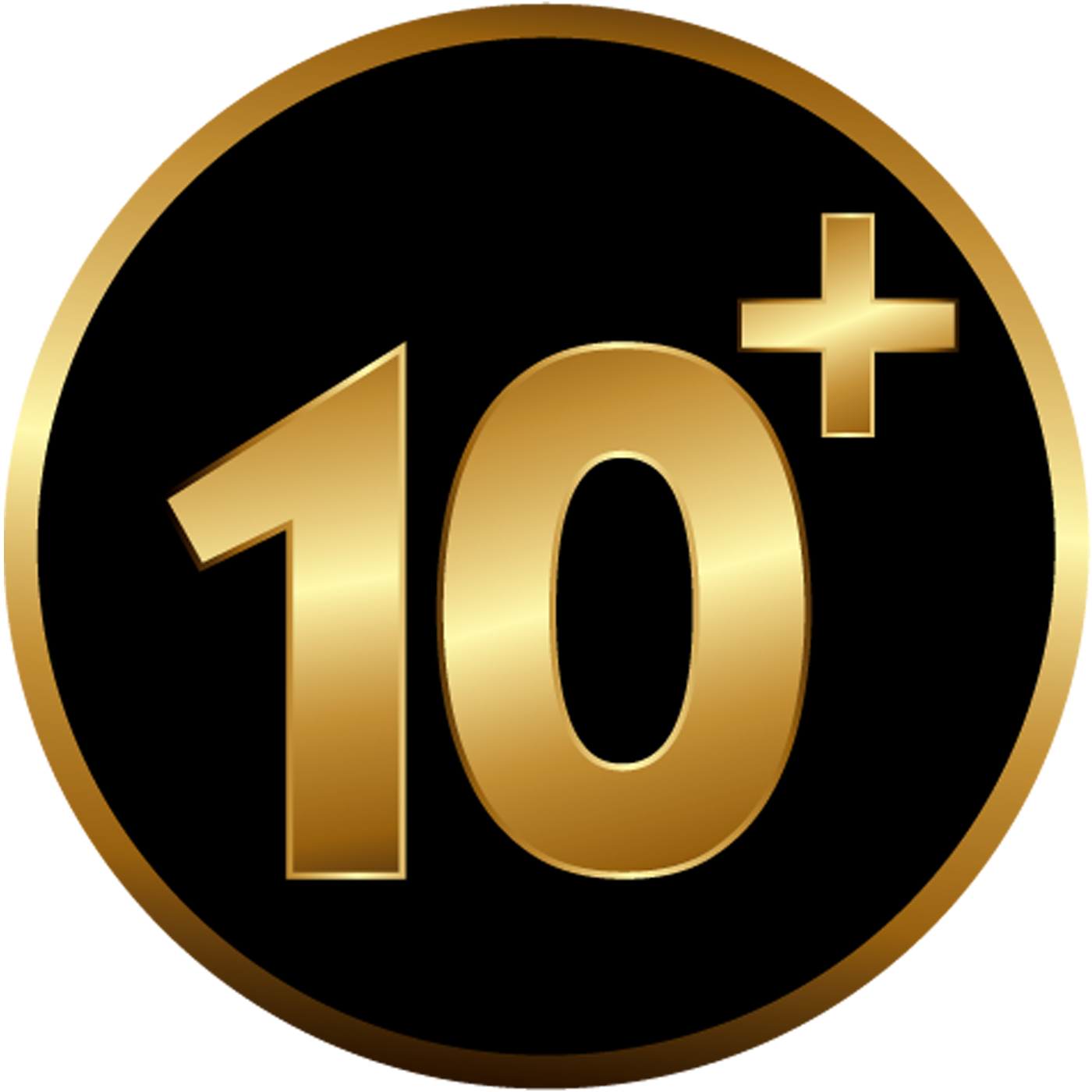 https://www10plusbrand.com https://www.10PlusProfile.com 1-888-288-4533 Sign up for 10 Plus Brand's Newsletter: https://10plusbrand.substack.com/embed 10 Plus Brand's Youtube: https://www.youtube.com/@10plusbrand 10 Plus Brand Inc.'s founder, CEO Joanne Z. Tan started the first episode of #10PlusPodcast on July 5, 2019. By the end of 2023, Joanne is planning to produce & host 100th episode. Whether it is a long and in-depth interview of a notable or an influencer, or a 30-second insight, 10 Plus Podcast timely airs high quality content on various subjects on current events, technology, Silicon Valley, life experiences, politics, culture & the arts. Coming soon, Joanne Z. Tan's two books: "How to Become a Brand: Decode, Create, Amplify", and her memoir: "50 dollars and a Tiger Balm: 40 years in the US". In addition to the popular series "Interviews of Notables & Influencers", "30 Seconds of Anything", Joanne Tan, a global brand strategist, brand marketing consultant, branding expert, creative director at 10 Plus Brand, Inc., regularly shares tips and cutting edge information about a business brand or a personal brand's DNA decoding, brand building, brand marketing, brand development & management, brand messaging, business and marketing strategies, go to market and product market fit analyses & tactics, market analyses, analytics, Google core web vitals, SEO, social media marketing, influencer marketing. 10 Plus Brand Inc. is a full-service, multi-media branding and brand-marketing agency. As of 2022, It has won three awards (by Clutch, DesignRush, expertise.com) as one of the best digital marketing, advertising, SEO agencies in the San Francisco Bay Area. It serves clients in all 50 states in the US, and throughout the world. 10 Plus Brand combines AI enabled digital content marketing with human intelligence to multiply a brand's influence with repurposed articles, ghost writing, original content, advertising campaigns, blogging, website visuals, brand promotion videos, photos, logos, brand look and feel, SEO, SEM, PPC, etc. Joanne led the agency's evolution over the past 10 years from a photographic studio ("Poem And Art Studio") into a video, content, website and visuals production company ("Joanne Tan Visual Branding, LLC"), which was later expanded and renamed as "10+ Visual Branding", and now as a corporation - "10 Plus Brand, Inc." that is fast growing as a full service branding, digital marketing, SEO, video production & advertising agency. 10 Plus Brand's main "flagship" website is https://www.10PlusBrand.com, that features samples of their various deliverables for small businesses, mid market, technology companies, funded entrepreneurship, or venture capital VC backed startups, non-profits, law firms, accounting firms, investment bankers, business consulting firms, post M&A companies needing rebranding or in private equity (PE) portfolios, political campaigns and B2B and B2C corporations. 10 Plus Brand also has a "subsidiary" website focuses on LinkedIn profiling only - https://www.10PlusProfile.com. 10 Plus Profile Teams develop individual brands, professional or business brands with LinkedIn profiles on both individual & company pages. They further revise bios, resumes for public & private board members, C-suites members, executive coaches & business consultants, commercial insurance brokers, attorneys, CPAs, realtors, and other B2B service providers & professionals. Joanne Tan applies her proprietary multidisciplinary process, and many skills, talents, & backgrounds: (1) a law degree that trained her with both analytical skills & the ability to outline vast amount of information to its gist. (2) professional journalist editor and page designer. Also trained in architectural design, which enables out of box thinking. (3) MBA training in marketing, accounting and other areas of business such as insurance and organizational behavior. (4) Award-winning professional photographic artist, oil painter & poet. (5) Liberal arts education at Brandeis University. (6) Mentor, coach, director. 10 Plus Brand will offer online courses & workshops on brand building and brand marketing. Founder & CEO Joanne Tan leads several cross-functioning teams to deliver customized brand presence to inform, inspire and empower. As a "Commander in Chief", Joanne leads these Teams: – highly skilled & talented writers & editors with JD or MBA degrees; digital content marketing & SEO experts; – Experienced video production crew, scriptwriter, director, videographer, photographers, graphic designers, motion graphic designers; producer & director of brand promotional videos, ads, TV commercials; – Skilled website custom coders, designers and web developers, experts in SEO, PPC, Google Core Web Vitals. "First, we are brand builders. We use our proprietary process to decode brand DNA. Second, we are content creators. Third, we are digital marketers." Says Joanne. "First, we are brand builders. We brand, rebrand, and refresh existing brands for businesses, B2B services, technology companies, funded or VC-backed startups, corporations, mid-market companies, non-profit organizations, private equity portfolio companies during restructuring or pre and post M&A. We also develop individual business brands for business leaders, experienced and growth-minded professionals, notables and influencers. Second, we are content creators. After we decode a brand's DNA, we create brand messaging and tell brand stories, verbally and visually, to construct a brand's persona and elevate its stature on websites and social media with original content, blogs, podcast, videos, vlogs, custom website design and development, LinkedIn business pages and personal profiles, webinars, and PR content. We also deliver social media marketing & advertising campaigns. Third, we are digital marketers. "We combine AI enabled digital marketing with human intelligence to multiply a brand's influence with repurposed articles, SEO, SEM, PPC, social media marketing, influencer marketing, marketing analytics, and Google core web vitals." "We build, grow, and market power brands for businesses and professionals. We generously share tips, strategies, and insights about brand DNA decoding, brand strategies and structures, story telling, how to update and refresh a brand, or rebrand, to elevate your brand to a higher level. " "After our in-depth brand marketing analysis, we turn a website or a LinkedIn profile into a power brand that generates leads, clients, sales, referrals, and loyal brand followers." Find us online by clicking or follow these hashtags: #10PlusBrand #10PlusPodcast #10PlusInterviews OR #InterviewsofNotablesandInfluencers #30SecondsofAnything #BrandDNA #BeYourOwnSuperpower #BeYourOwnBrand #StandForSomething #WeAreBetterAngels For more insights, sign up for 10 Plus Brand's Newsletter: https://10plusbrand.substack.com/embed Please call: 1-888-288-4533 (Main website:) https://www10plusbrand.com (LinkedIn optimization website:) https://www.10PlusProfile.com
Episodes
Wednesday Mar 29, 2023
Wednesday Mar 29, 2023
Brand building, when done correctly, drives a thriving internal organizational culture, and external brand loyalty on the part of long term customers.
What is brand building?
Let your brand vision guide your organizational leadership and internal workforce
Vision is the ultimate linchpin for both internal and external brand loyalty
Organizational Culture is a Function of a Brand Vision
Brand Loyalty is the Ultimate Measure of Brand Success
Contact us for an initial consultation
To read it as a blog
To watch as a video
Please don't forget to like it, comment, or better, SHARE IT WITH OTHERS, thank you!
- To stay in the loop, subscribe to our Newsletter 
- To download free ebook 
(About 10 Plus Brand: In addition to the "whole 10 yards" of brand building, digital marketing, and content creation for business and personal brand. To contact us: 1-888-288-4533.)
- Visit our Websites:
 - Find us online by clicking or follow these hashtags:
#InterviewsofNotablesandInfluencers